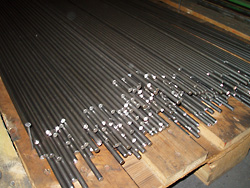 The raw material is bar stock, which is directly processed by CNC-twin-spindle machines.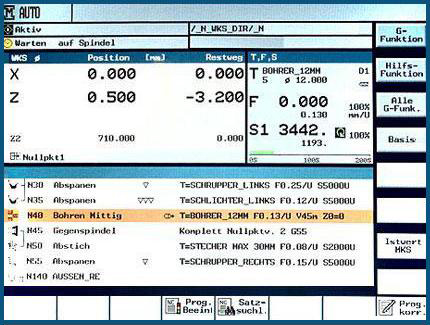 ---
---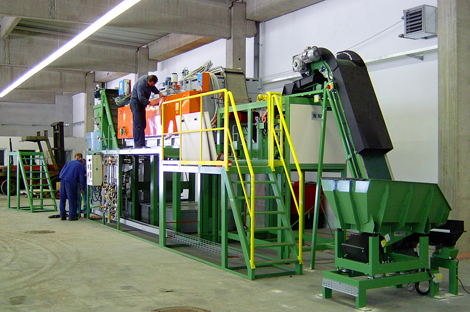 Materials: Iron and steel, non ferrous metals (brass, Cu, Al), various alloys, stainless materials, plastics.
Dimensions: Length up to 150mm, diameter 5 to 65mm, unit weight up to 4kg.
Twin-spindle machines: CNC-controlled with automatic tool change and magazine rack.
Secondary operation machines: Mechanically and electronically controlled testing and sorting systems, heat treatment lines (annealing, carbonizing, tempering).
Surface treatment: Bright galvanizing (blue, yellow and black chromated, chrome VI-free), sliding coating for screwing and sealing, copper, nickel and tin plating, phosphating, plastic surfaces for screw fixings.